NEW TRENDS #ruffle blouses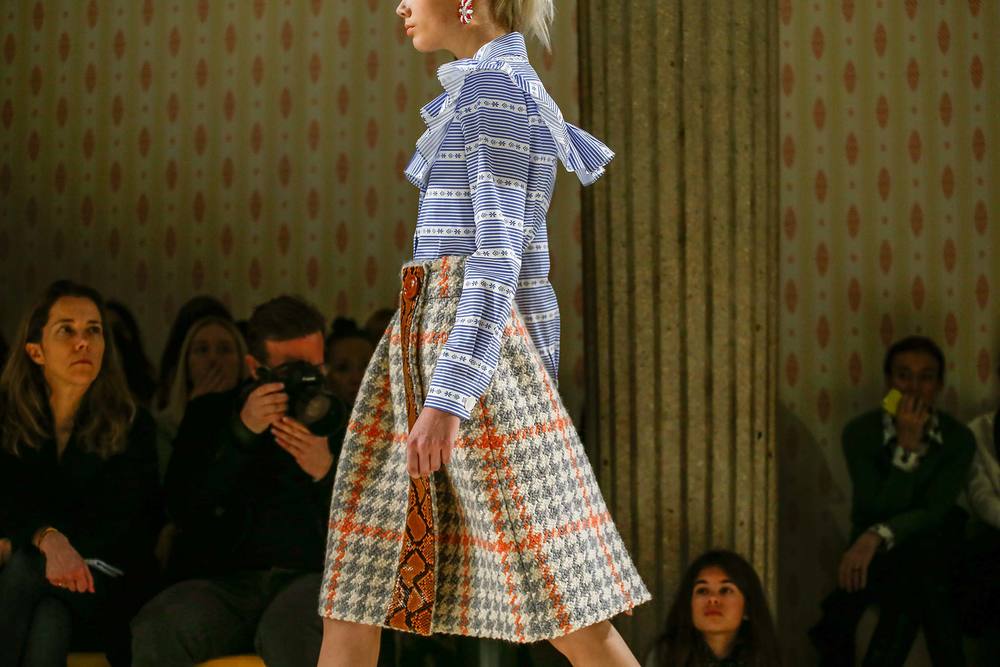 Hi everyone!
The Parisian Fashion Week is coming and I wanted to show you guys some sartorial ideas. One of the numerous trends I picked out this season is the fashion of ruffle blouses. Seen for the first time at Miu Miu but noticed at more affordables stores like Zara or Topshop, the ruffle blouses have colonized the podiums.
xx
picture ©Claire Beermann on manrepeller.com
Bonjour!
La Fashion Week Parisienne arrive dans quelques jours et je reviens aujourd'hui pour vous donner quelques idées vestimentaires. Une des trends que j'ai repéré cette saison et que j'ai le plus aimé fut les chemises à volants. Dit comme ça, cela ne donne pas forcément envie mais je peux vous assurer que la tendance est d'ores-et-déjà adoptée.
Vues pour la première fois chez Miu Miu la saison dernière mais aussi répérées chez d'autres marques plus accessibles comme Zara ou Topshop (voir Wishlist en fin d'article), les chemises à volants, dites aussi ruffle blouses, ont envahi les podiums: elles ont même été repérées au défilé Buberry la semaine dernière lors de la Fashion Week Londonienne.