#PEET DULLAERT F/W 2016/2017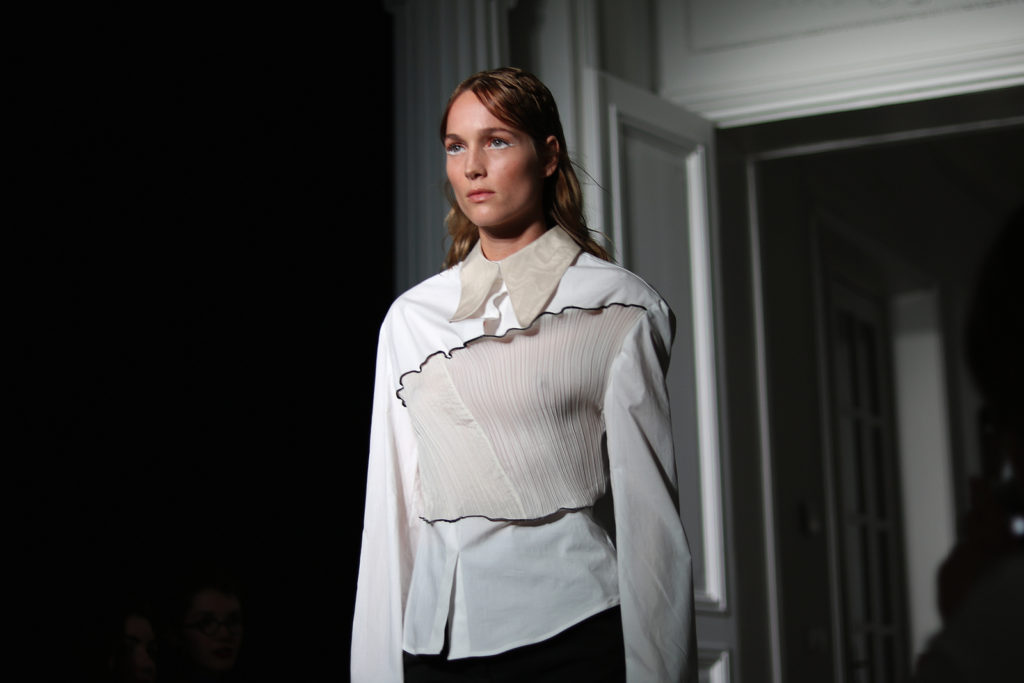 Hi everyone!
Today was the beginning of the Parisian Fashion Week so I went to the Peet Dullaert's show at Atelier Néerlandais, rue de Lille in Paris.
Peet Dullaert founded his eponymous label at the age of 23. As the Creative Director, he is closely connected to all aspects of the design process.
"Inspired by confidence. Tailored to liberate."
His work reflects on the lives of the diverse group of women around him. Generations who inspire and teach him, currently and over time. With his sharp and optimistic vision, he creates clothes that breathe an effortless spirit, catering to women around the world.
Working closely in synergy with the body, the collections, which are shown in Paris, deliver a freedom of movement that is so essential today. Modern cuts, which are tailored to embrace and flow around the body, fit todays posture, comfort and body movement.
With a high regard for creation, designs find their origin using drape-techniques and materials to form and refine contemporary, individual and liberating shape before a pattern is created.
I absolutely loved the show; the collection found its inspiration in the sleepwear and makes a contemporary reflection on todays daydream culture and modern nostalgia. I particularly liked the high-neck tops that were standing out of the ordinary, by their numerous details or the interplays on their fabrics.
Bonjour tout le monde!
Je vous retrouve aujourd'hui pour un petit compte-rendu de cette première journée de Fashion Week Parisienne. Je ne me suis rendue qu'à un seul défilé cet après midi, et pas des moindres; le show était à l'Atelier Néerlandais, rue de Lille dans le 7ème arrondissement.
Peet Dullaert est un créateur Hollandais né en 1989. C'est en 2012 qu'il gagne le Triumph Inspiration Award et qu'il fonde la marque qui porte son nom.
Je dois dire que j'ai adoré le défilé! Les invités étaient placés sur des poufs utra-confortables (déjà, rien que pour ça, on valide!) et la collection était sublime. Le designer a cette fois-ci tiré son inspiration des vêtements de nuit et effectue une réflection contemporaine sur ce qu'il appelle la daydream culture (cette société moderne et pourtant si nostalgique du passé). Les silhouettes sont harmonieuses et reflètent l'image des Zen-gardens, de part les boutons des vestes, proéminents et parties intégrantes de la pièce, et les formes épurées.
J'ai particulièrement aimé les cols roulés (on peut en voir beaucoup en ce moment en boutique mais ils restent souvent très sobres et classiques); ceux de la marque sortent de l'ordinaire par leurs détails gondolés et le tissus utilisé (finement plissé, il devient presque aérien). Ce jeu de matière est plus flagrant parfois et se traduit par un patchwork (voir au dessus) ou par l'utilisation d'un tissu plus transparent (voir dernière silhouette). Enfin, Peet porte un point d'honneur à ne pas seulement faire défiler de jeunes top mais aussi des plus âgées, afin de mettre en évidence la beauté éternelle féminine.
Je remercie encore une fois la marque de m'avoir invitée,
Anna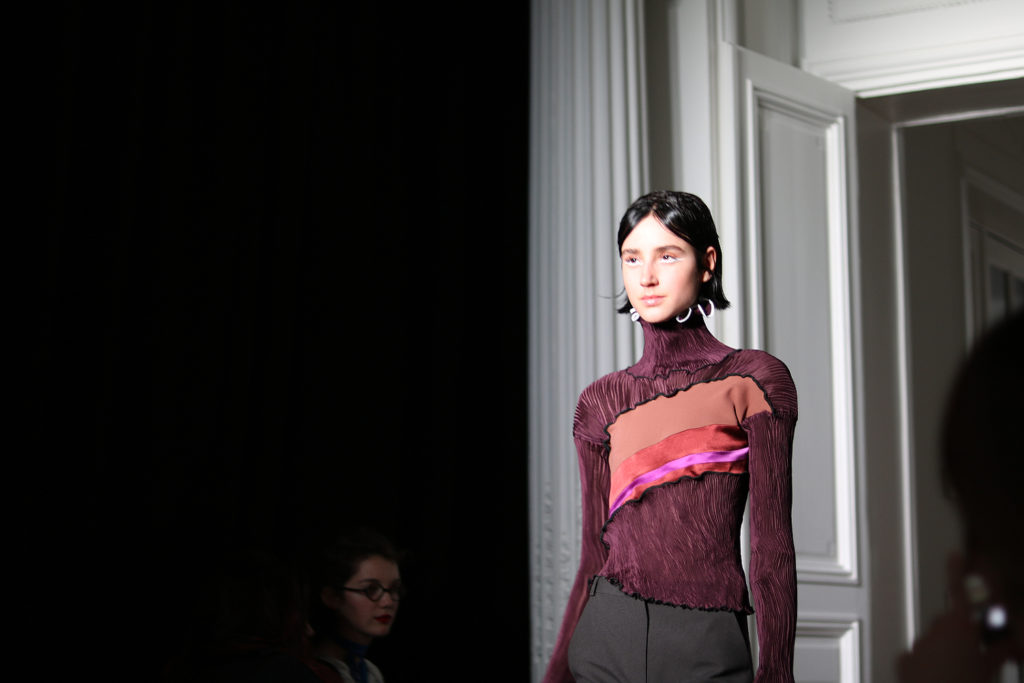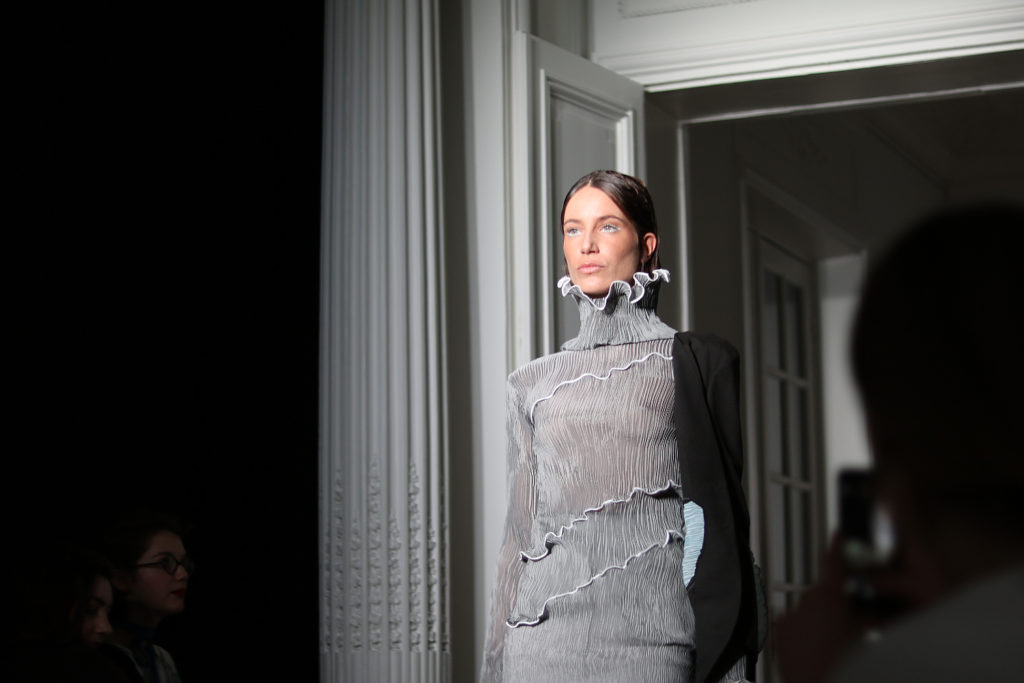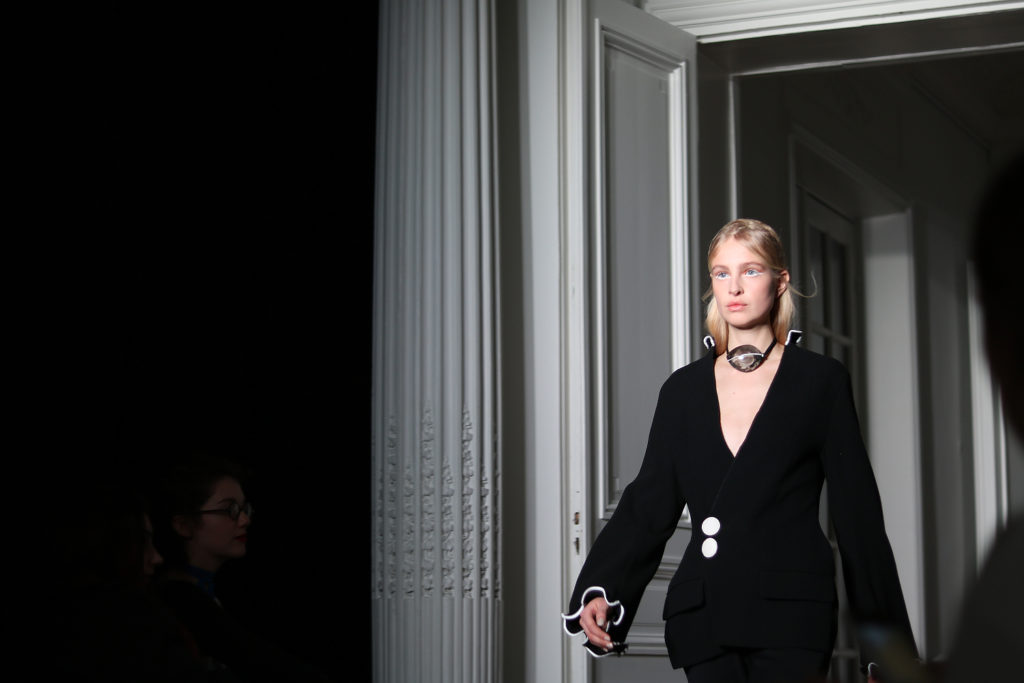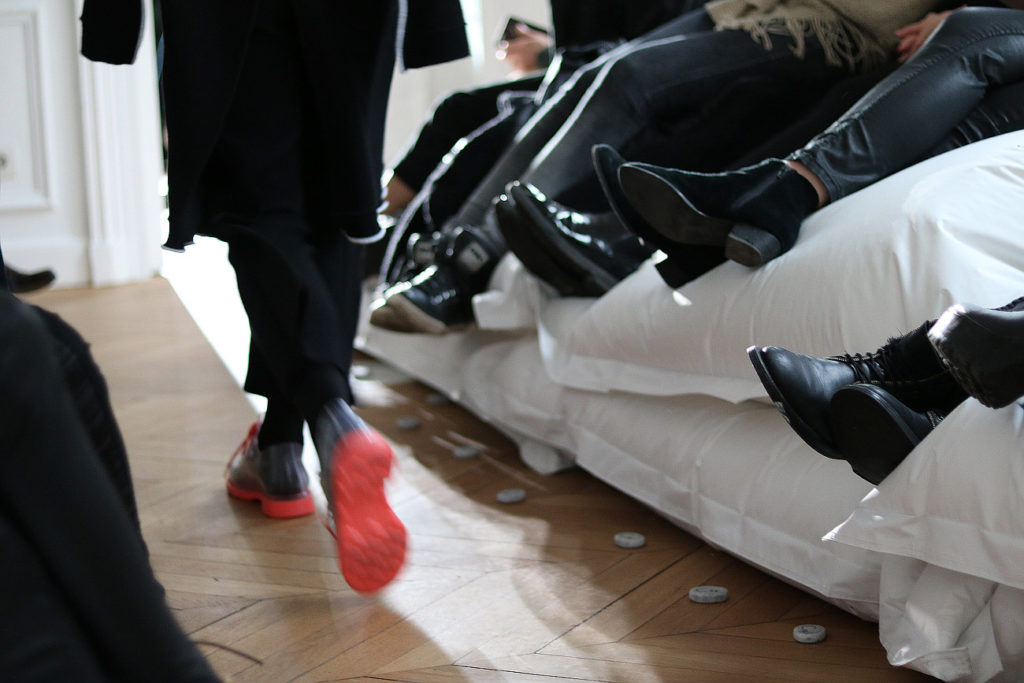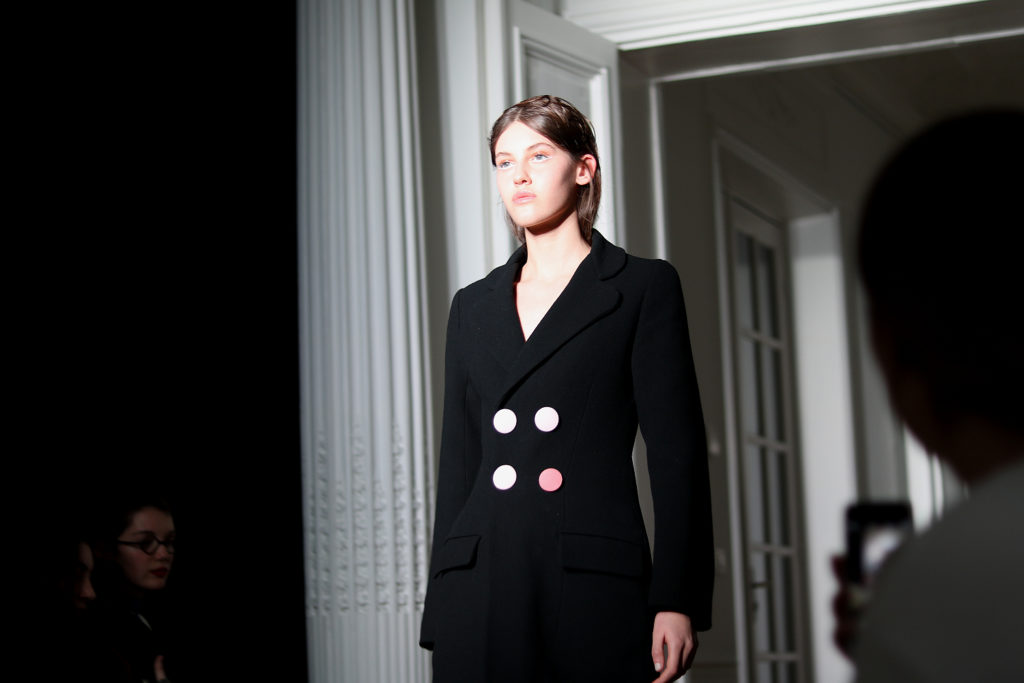 Pictures © thefashionaction.com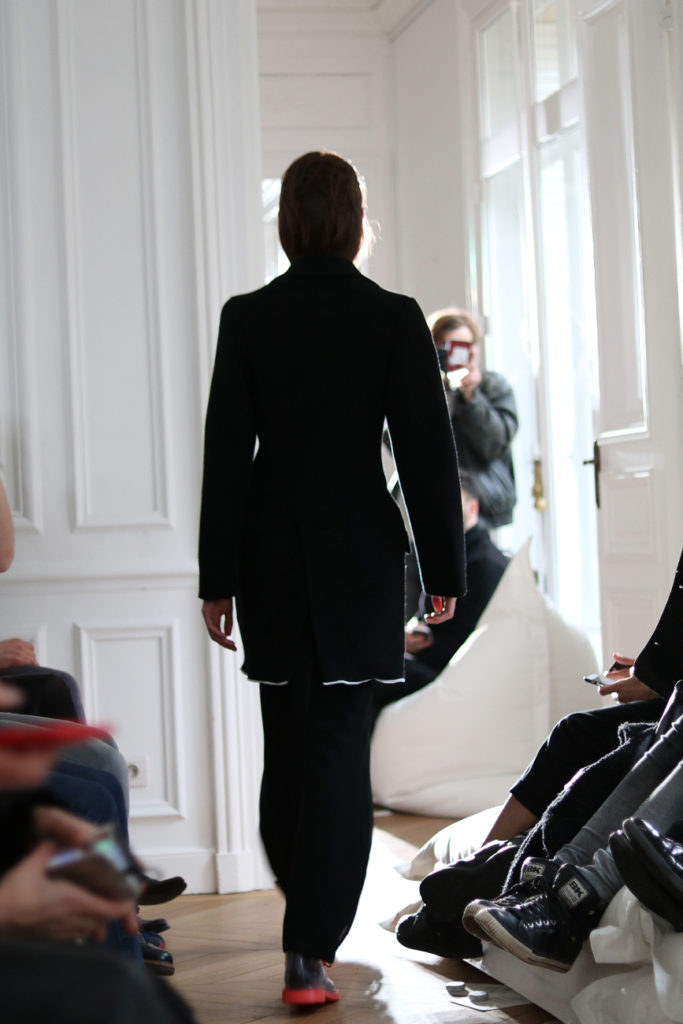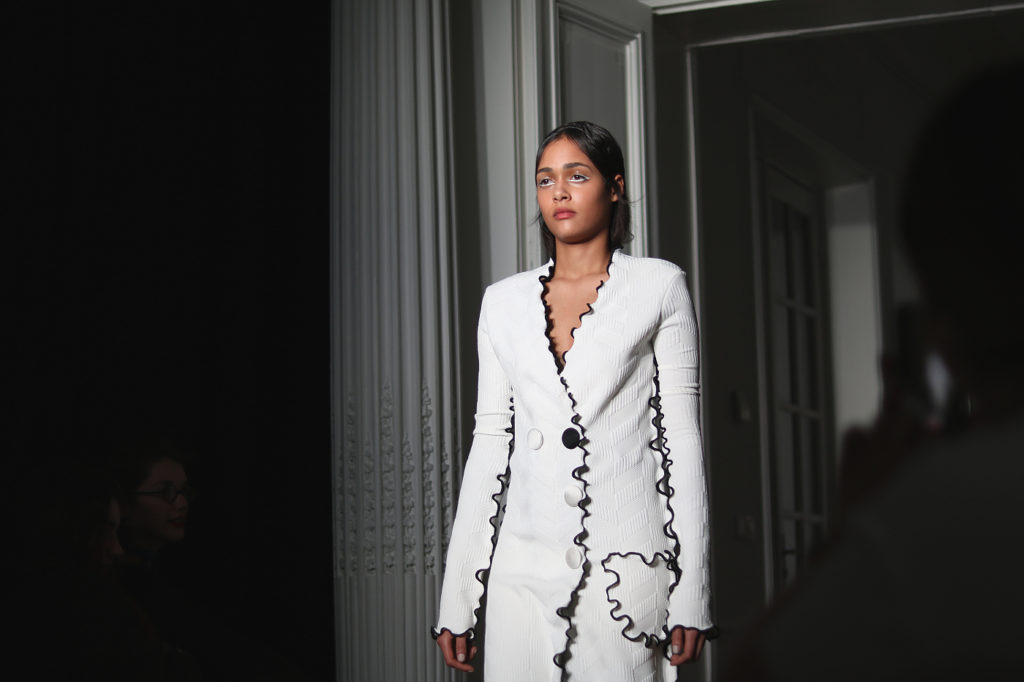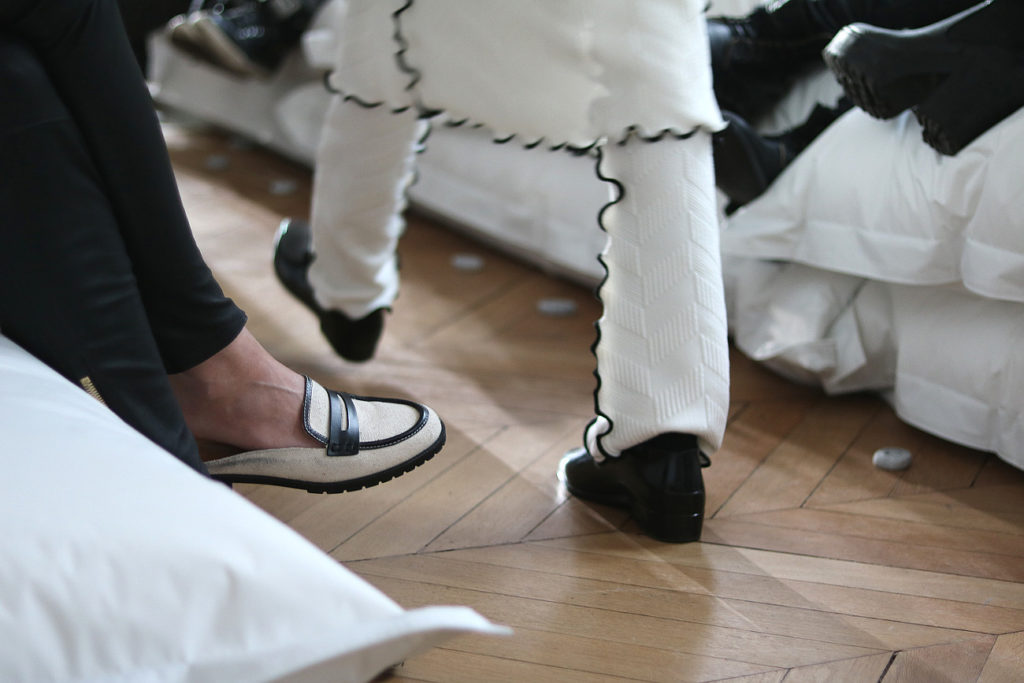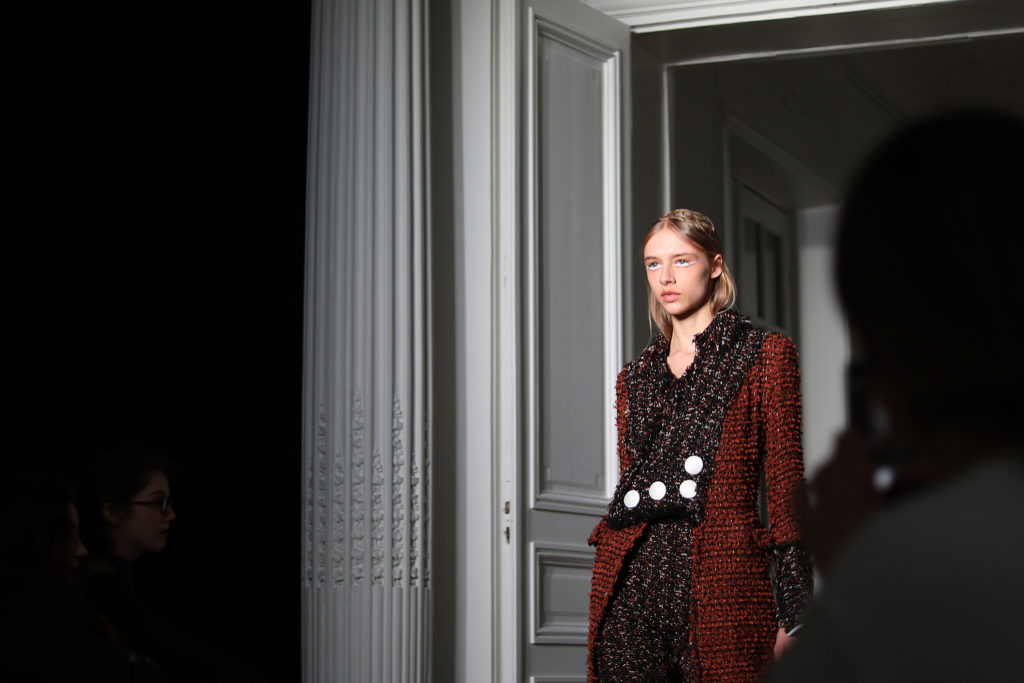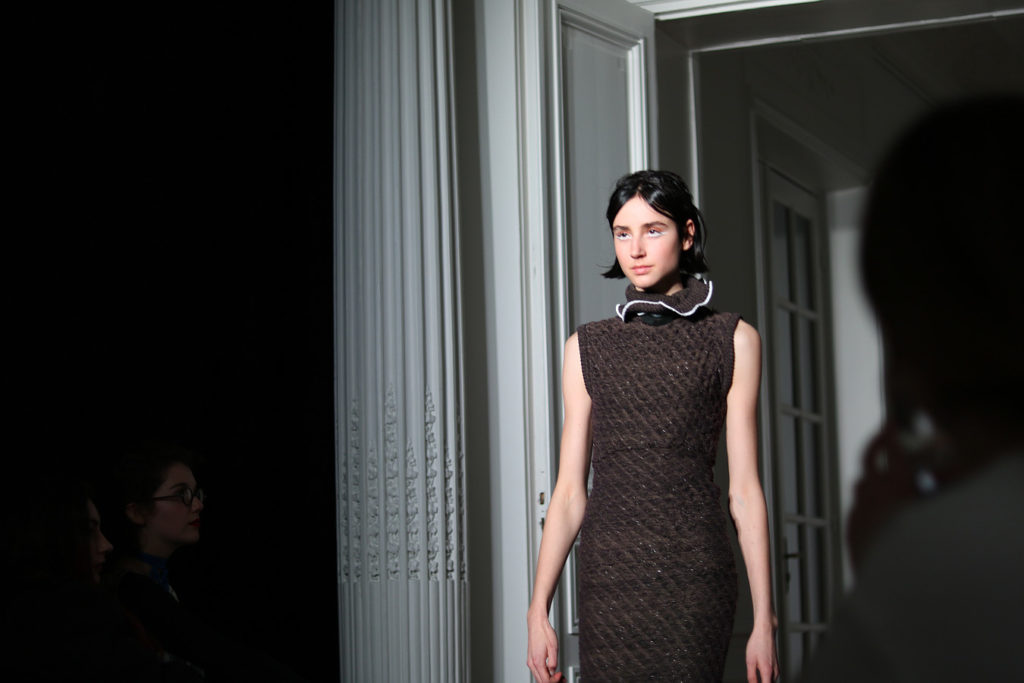 Pictures © thefashionaction.com