AT COLONNES DE BUREN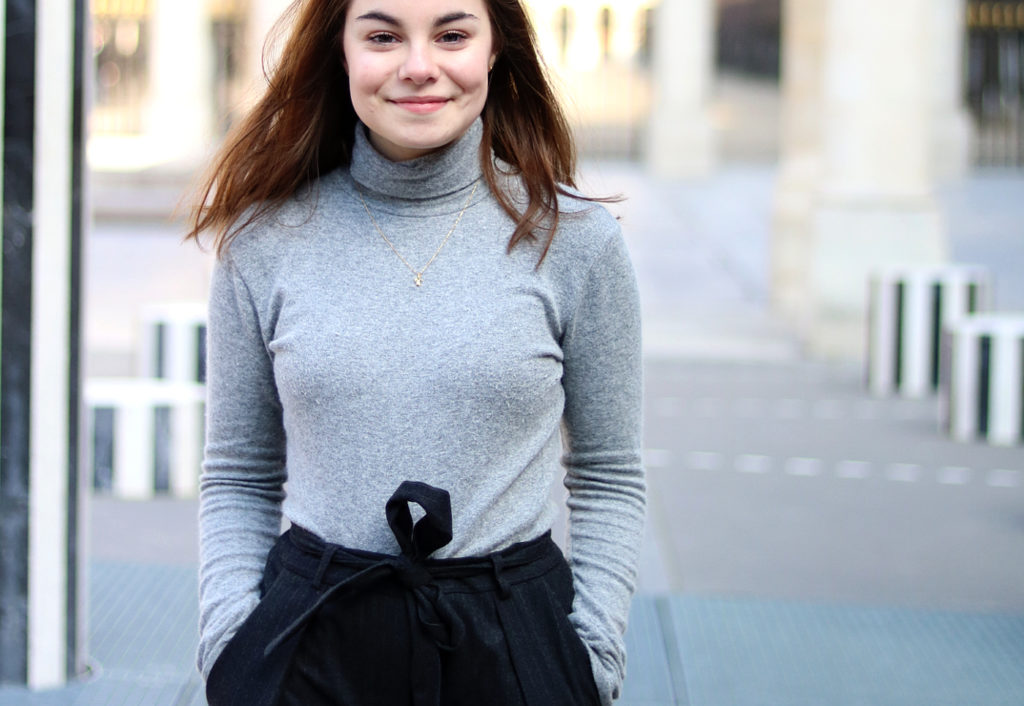 Hi everyone! I Hope you're okay!
Near to the Musée du Louvre, Les Colonnes de Buren are considered as the most beautiful place to shoot some fashion pics; whenever you pass there, you always get to find some Blogger in high heels…I'm just so not in this mood these days. I just come back from a lengthened Paris Fashion Week and I feel pretty exhausted; but in a good way of course. A thing I enjoy about these fashion meetings is that you always end up with tons of new contacts in your repertory and ready to kick-off some new exiting projects. I can say now more than ever that I'm thrilled for what's coming!
I wore this outfit a few days ago, when the weather was suddenly become nicer. My high-neck top is from Brandy Melville and my pants are from Zara (I absolutely love the belt thats keeps it cool and comfy). I picked up my holographic shoes to add a quircky but colorful touch to the look. I know that at Fashion Week times, everyone feel the need of dressing-to-impress and wear pieces they seem to throw out of their closet just for the photographers. I just wanted to go back to a much more classic look, and rock very basic pieces I know I'm confortable in.
No matter of the way you're dressed, just be yourself, with your own style. Your personality is what's gonna make you unique. And beautiful.
Just stay tuned guys, I'll post in a few days some looks I shot at PFW and the shows I had the opportunity to go to!
More pics on my instagram anna_lbt