#AGANOVICH F/W 2016/2017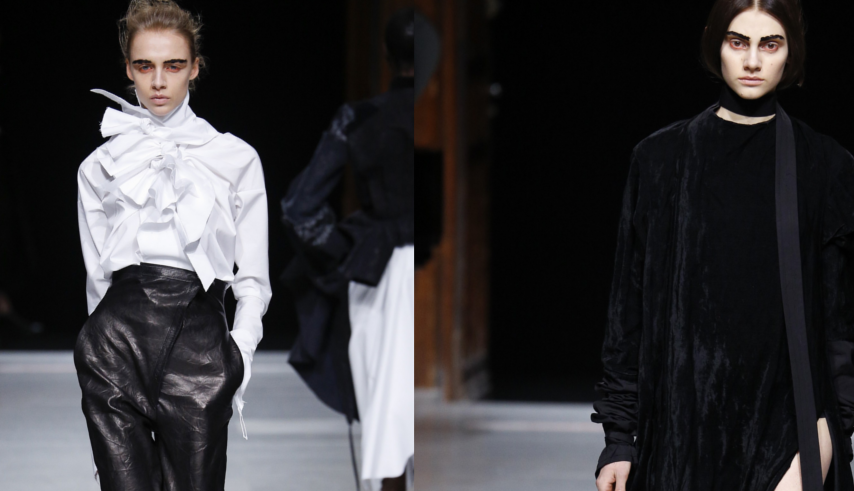 Hi everyone!
The Fashion Week has been over for weeks since now, but I'm not done about talking of shows with you yet. One of my first show of the season was my beloved Aganovich. I was very pleased to be invited because I've known the brand for a little and I was excited to discover the new collection!
Aganovich is the perfect accomplishment of the collaboration of the writer Brooke Taylor and the Central Saint Martins graduate Nana Aganovich. As they say, they like the conceptual idea of clothing, but they desire to keep it affordable. Each piece is very simple and everything go together to make an elaborated silhouette.
The show took place in the Salle Melpolène of the very-much famous Palais des Beaux-Arts in Paris. Indeed, the famous school of arts is used to be the venue of numerous défilés during Fashion Week.
There's no need to use colors anymore when you have the technique. B&W is a safe bet and cause the outfits to be timeless. I also loved the fact that they used Converses instead of a classic pair of shoes to make it more wearable.
Thank you!
Anna
The first thing that struck me my was the obvious lack of color. In spite of adding touch of blue or pink, they favored the mastery of the destructuring of the outfit. Reinventing the idea of the decollete by adding cut-outs, Aganovich proved that putting an outfit on is not very far from solving a puzzle, where each piece seems to fit perfectly.
The model were confidently walking in sneakers, in deep black gowns or coats. This mix of goth-chic and sportwear blend very well. I personaly extremely liked the 2nd outfit.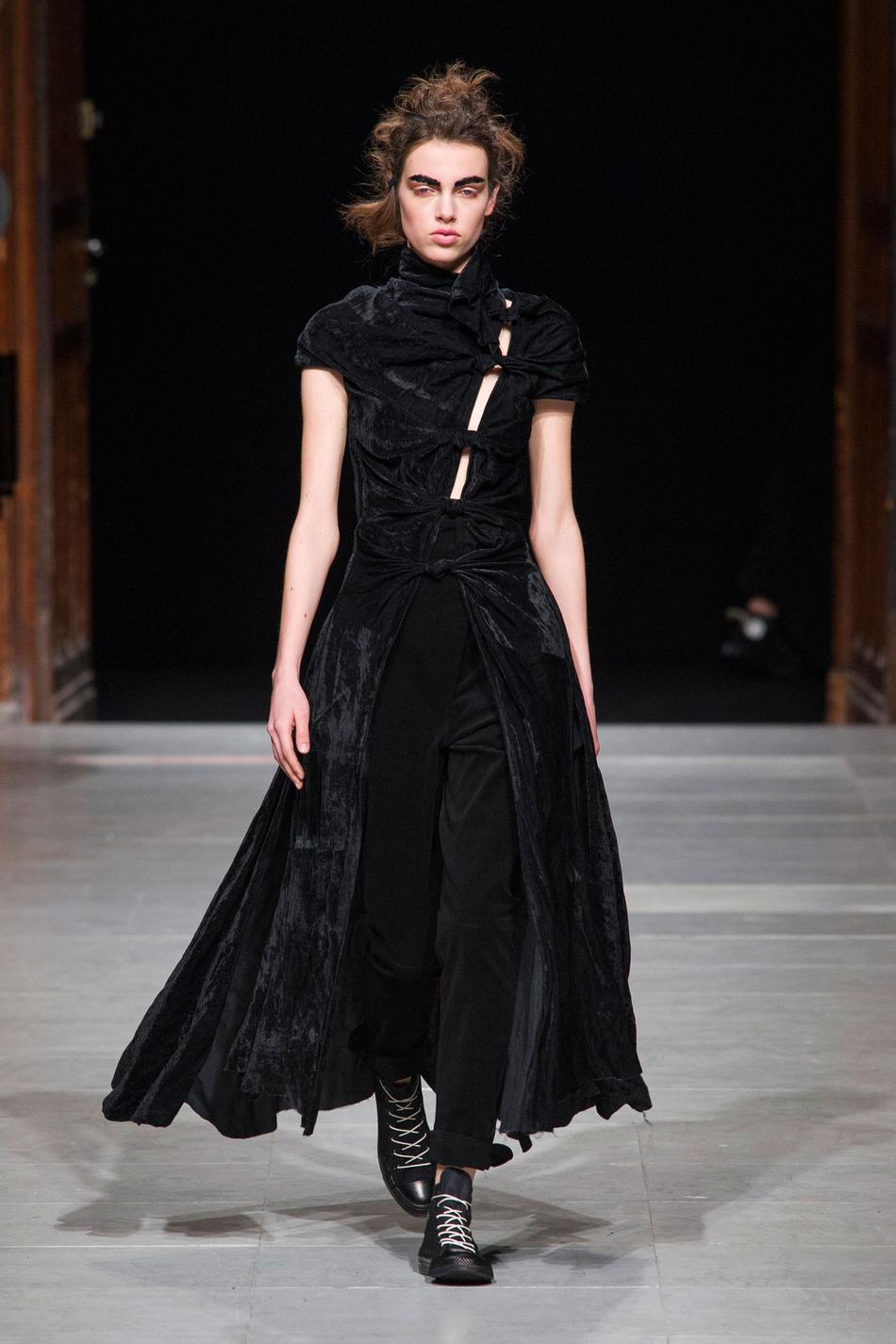 Photos Imaxtree