AT CANAL ST MARTIN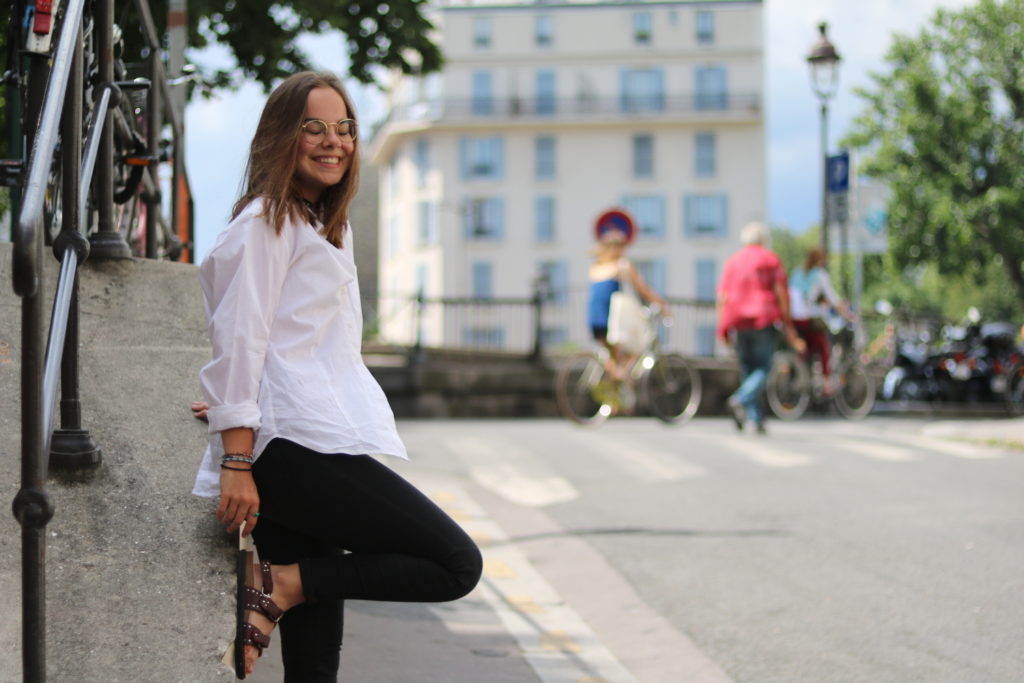 Hi guys! I hope you are well!
I just came back from an amazing month in Greece with friends. I have always loved travelling and Greece was astounding, with beathtaking landscapes. I went to Naxos, Paros and Santorini. Meeting new people, tasting new flavours and learning about the culture is part of discovering a new country.
It is so weird to wear jeans again, compared to the 35°c I had in Greece. I decided to keep it very simple and classic, perfect for a drink around Canal St Martin (a wonderful place to spend time with friends, right in the center of Paris). This white shirt is from a thrift shop near Le Marais named Frip Star: it's one of my favorite because you can find many pieces for only 1 euro. My jeans are from Topshop, my shoes and the black chocker are from Zara. The ring is from a lovely shop I went to when I was at Naoussa (Paros, Greece). I'm just thinking that it may be the first time you're seeing me with glasses! Indeed, I'm used to wear contact lenses but I love my gold RayBan too.
I hope you are all spending amazing holidays!
See you next time xx
Anna