ANDREA CREWS (MEN SS 2020): STREETSTYLE AND SHOW
Fashion is known as the second most polluting industry. Andrea Crews might break this law.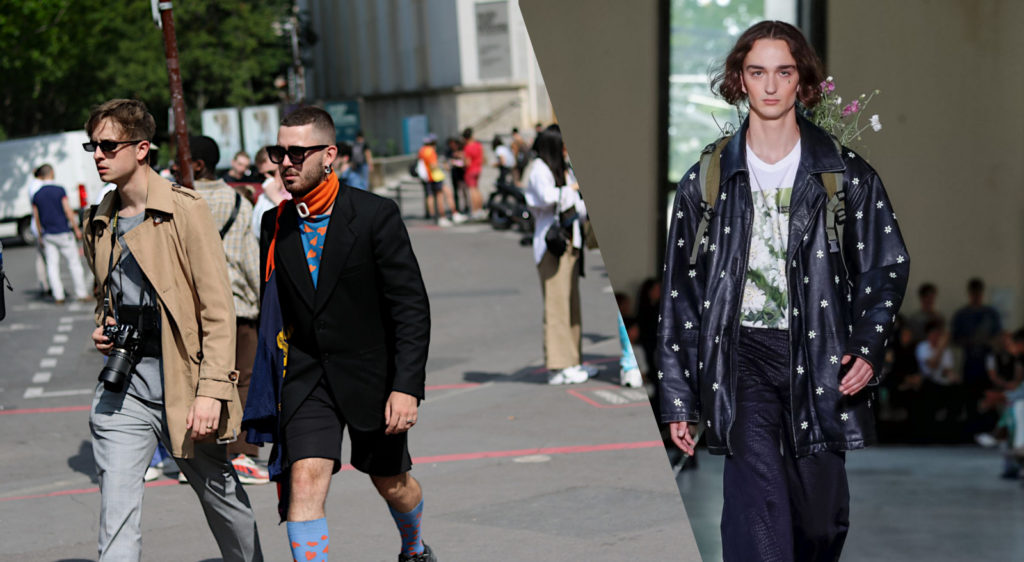 What is Andrea Crews?
A.C was created in 2002 by Maroussia Rebecq. This is an activist brand. She is a teacher at Casa 93, a free fashion school. She wants to raise awareness about our over-consumption . Since 2002, she is leading many events to promote a more environmentally conscious world. Her brand reflects her ideas: her clothing is made from upcypling. It means that she creates clothing from already-existing garments.
Andrea Crew's fashion reflects Parisian style: eclectic, dynamic, confortable yet good-looking. In her collection, she used a lot of logos, symbols of our current society.