FASHION JOBS – STEPHANE, THE SUSTAINABLE FASHION ACTIVIST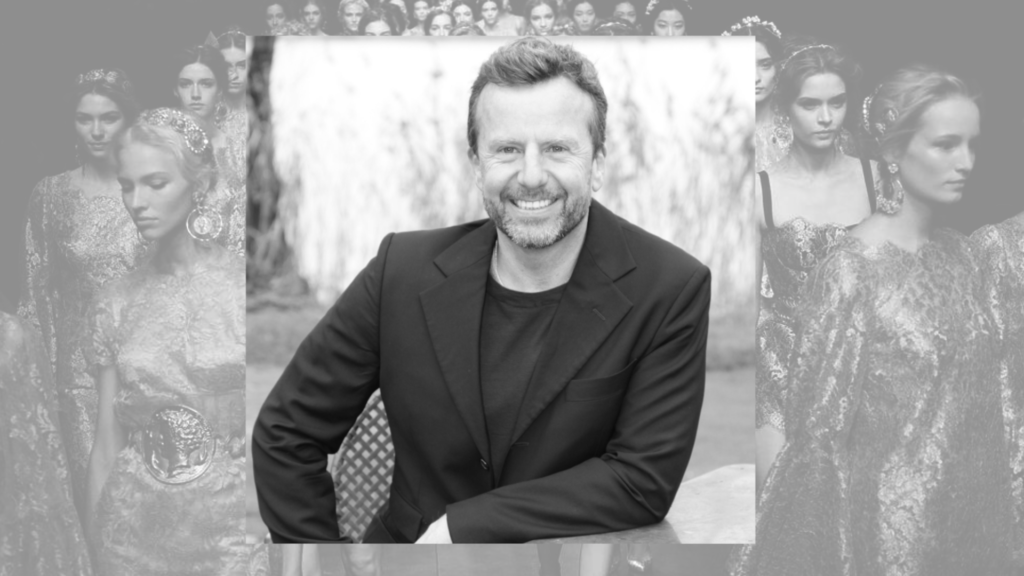 Hello everyone, I'm back with a new interview in the Fashion Jobs series! I've been meaning to introduce you to Stéphane Piot for a long time, since I first contacted him over a year ago. Stéphane is not only one of the two founders of PANDO Fashion, whose mission is to accompany the fashion industry in the virtuous circle of CSR, but also a regular speaker at IFM on product strategy and sustainable development.
Bonjour à tous, je suis de retour avec une nouvelle interview de la série Fashion Jobs ! Cela fait longtemps que je voulais vous présenter Stéphane Piot, puisque je l'ai contacté pour la première fois il y a plus d'un an. Stéphane est non seulement l'un des deux fondateurs de PANDO Fashion, dont la mission est d'accompagner l'industrie de la mode dans le cercle vertueux de la RSE, mais aussi un intervenant régulier à l'IFM sur la stratégie produit et le développement durable.
Who are you and what is your job?
Hello, my name is Stéphane Piot. I started by attending a business school, ESSEC, and then the IFM (French Fashion Institute), which opened doors for me in the fashion industry, a field that interested me greatly. My first job was in Marketing at Dior in 1995, and more precisely in accessory product marketing. I stayed there for 5 years! I was in charge of products sold in boutiques, such as household linen and fashion jewelry. I also had the chance to work with John Galliano, a very creative DA (Art Director).
Bonjour, je m'appelle Stéphane Piot. J'ai commencé par faire une école de commerce, l'ESSEC puis, l'IFM (Institut français de la mode), qui m'a ouvert des portes dans la mode, domaine qui m'intéressait fortement. Mon premier poste a été au Marketing chez Dior en 1995, et plus précisément au marketing produit accessoire. J'y suis resté 5 ans ! Je m'occupais de produits vendus en boutique, comme le linge de maison et les bijoux. J'ai aussi eu la chance de travailler avec John Galliano, un DA (Directeur Artistique) très créatif.
I wanted to add experience in retail, as I thought it was complementary to my previous work in product development. So I accepted a position at Ralph Lauren as Store Manager at the Madeleine Flagship. During the two years I was there, I was in charge of the store's strategy, from choosing the collections to upgrading the store. I managed a team of 40 people!
Je voulais rajouter une expérience dans le retail, car je pensais que c'était complémentaire avec mon travail précédent dans le développement produit. J'ai alors accepté un poste chez Ralph Lauren de Directeur de boutique au Flagship Madeleine. Pendant les deux années où je suis resté en poste, je me suis occupé de la stratégie de la boutique, que ce soit le choix des collections ou la montée en gamme de la boutique. Je manageais une équipe de 40 personnes !
Following a meeting with the designer Pascal Humbert, we decided to create our own luxury ready-to-wear company. I participated in the creation of all the ready-to-wear for the most prestigious department stores: Barneys, Le Bon Marché… for 2 years. After 3 years of consulting, I had the desire to return to the operational side of things: I became Delsey's group manager for 8 years, and I finally had the opportunity to work on a different product. At Delsey, I was able to make many trips to China. I was able to discover a new way of working with
the big import.
Suite à un coup de cœur avec le créateur Pascal Humbert, nous avons décidé de créer notre entreprise de prêt à porter de luxe. Je participais donc à la création de l'ensemble du prêt-à-porter pour les plus prestigieux des grands magasins : Barneys, Le Bon Marché… pendant 2 ans. Après 3 ans de conseil, j'ai eu le désir de revenir dans l'opérationnel : je suis devenu chef de groupe Delsey, 8 ans, et j'avais enfin l'occasion de travailler sur un produit différent. Chez Delsey, j'ai pu effectuer de nombreux voyages en Chine. J'ai pu découvrir un nouveau mode de fonctionnement avec le grand import.
I also worked on collection development software at Lectra, which is also the leader in textile and leather cutting machines. Then, it so happened that Vuitton was looking for a group leader for luggage, so I accepted the position. Some time later, a colleague from Lectra contacted me and told me about her project in eco-friendly fashion. So we created Pando in January 2020 and became partners in fashion consulting. I like to vary, I get bored easily, but I can definitely say that the thread that guides me is fashion. I've worked in mid-range and also in luxury. I have worked on different products, with different designers. It's a real wealth not only to have touched several products but also to have worked on the whole value chain. This of course helped me in the creation of my company.
J'ai aussi travaillé sur les logiciels de développement de collection chez Lectra, qui est aussi le leader des machines de coupe de textile et cuir. Ensuite, il s'est trouvé que Vuitton cherchait un chef de groupe sur bagage; j'ai donc accepté le poste. Quelques temps après, une collègue de Lectra m'a contacté et m'a parlé de son projet dans la mode éco responsable. Nous avons donc créé Pando en Janvier 2020 et sommes devenus associés en conseil mode. J'aime varier, je m'ennuie facilement, mais je peux définitivement déclarer que le fil conducteur qui me guide est la mode. J'ai touché au moyen de gamme et aussi au luxe. J'ai travaillé sur différents produits, avec différents designers. C'est une vraie richesse non seulement d'avoir touché plusieurs produits mais aussi d'avoir travaillé sur toute la chaîne de valeur. Cela m'a bien sûr aidé pour la création de mon entreprise.
Why did you want to change jobs? What attracts you as a fashion consultant?
In my last job, I loved the product but I found my tasks too structured and I wasn't versatile enough. I happened to have an interest in CSR consulting for several years and was fighting for more sustainable production in the fashion world, so I decided to take the plunge into the unknown!
What I was particularly looking for was to give a meaning to my work: to help the planet through fashion, one of the most polluting industries. So I joined forces with Laetitia to create Pando. We answer to the problems of various companies, fast fashion or not, of different sizes, in sourcing or design, in retail… We are complementary in terms of experience (Laëtitia worked for a long time in the retail industry and I know the luxury world very well), but also in terms of our respective responsibilities: I am more operational, while Laëtitia is more at ease with the structuring of the company, strategy and sales. Group work and good understanding are extremely important, because we do everything together.
We also have to be on the same wavelength and be clear about the objectives to be reached and the business plan.
Sur mon dernier poste, j'ai adoré le produit mais je trouvais que mes tâches étaient trop structurées et que je n'étais pas assez polyvalent. Il se trouve que j'avais depuis plusieurs années un intérêt pour le conseil en RSE et que je luttais pour plus de production durable dans le monde de la mode; j'ai donc décidé de faire le grand saut dans l'inconnu !
Ce que je recherchais particulièrement, c'est de donner un sens à mon travail: aider la planète en passant par la mode, une des industries les plus polluantes. Je me suis donc associé à Laetitia pour créer Pando. Nous répondons aux problèmes de diverses entreprises, fast fashion ou non, de tailles différentes, en sourcing ou conception, en retail… Nous sommes complémentaires en termes d'expérience (Laëtitia a longtemps travaillé dans la grande distribution et je connais très bien l'univers du luxe), mais aussi pour nos responsabilités respectives : je suis davantage opérationnel, tandis que Laëtitia est plus à l'aise avec la structuration de la société, la stratégie et le commercial. Le travail de groupe et la bonne entente sont extrêmement importants, car on fait tout ensemble. Il faut aussi être sur la même longueur d'onde et être clair sur les objectifs à atteindre et le business plan.
Did you want to work in fashion when you were younger? Were you familiar with the industry?
I always wanted to work in fashion! I was not disappointed. I went to ESSEC and then to IFM, where I made use of the network. I like working in this field because people have a common passion and like to talk about it.
J'ai toujours voulu travailler dans la mode ! Pas été déçu. J'ai fait l'ESSEC puis l'IFM, dont j'ai exploité le réseau. J'aime travailler dans ce milieu car les gens ont une passion commune et aiment en parler.
What would be the positive and negative points of your job?
What I like about fashion is the diversity you can find: this field offers you the possibility to meet people who are extremely different but all have the same passion in common. I don't see any negative points.
Ce que j'aime dans la mode, c'est la diversité qu'on peut y trouver : ce domaine nous offre la possibilité de rencontrer des gens extrêmement différents mais ayant tous la même passion en commun. Je ne vois pas de points négatifs.
What are the qualities needed to do your job? What advice would you give to someone who wants to follow your path (luxury sector, responsible job, large group?)
You have to be very curious and not stay in one category: it's crucial to break down silos and open up, and that's by working in multiple jobs. Having the opportunity to have many jobs (I went from product manager to merchandising and distribution) allows you to understand others, whether it is their vision of things or their reality at work. It is also beneficial, in my opinion, to deal with companies of different sizes. Going from an SME to Louis Vuitton has taught me different experiences, each with its advantages and disadvantages.
Il faut faire preuve d'une grande curiosité et ne pas rester dans une seule catégorie : il est crucial de casser les silos et de s'ouvrir, et cela en exerçant plusieurs métiers. Avoir l'occasion d'avoir de nombreux postes (je suis passé de chef de produit au merchandising et à la distribution) permet de comprendre les autres, que ce soit leur vision des choses ou leur réalité au travail. Il est aussi bénéfique, à mes yeux, d'avoir affaire à des entreprises de taille différentes. Passer d'une PME à Louis Vuitton m'a appris différentes expériences, chacune avec ses avantages et ses inconvénients.
What are the challenges an Ethical Fashion consultant has to overcome? How to change the mentalities, knowing that the Fashion World has the most impact on environment?
My goal is to deepen the CSR strategies of companies in this field as much as possible. I want to help them go even further to meet a real consumer demand. Of course, I am also there to support them and anticipate certain regulations. It is important to go even further so that the efforts remain sustainable. It is important to motivate the teams and give meaning to their work.
J'ai pour but d'approfondir au maximum les stratégies RSE dans les entreprises de ce milieu. Je veux les aider à aller encore plus loin pour répondre à une véritable demande des consommateurs. Je suis bien sûr aussi là pour les épauler et anticiper certaines réglementations. Il est important d'aller toujours plus loin pour que les efforts restent pérennes. Il est important de motiver les équipes et de donner du sens à leur travail.
What really triggered your get into the fashion industry?
I was lucky enough to meet Didier Grumbach thanks to the luxury courses I was doing at ESSEC that were created under my 2 nd year. Didier Grumbach, former CEO of Mugler, was involved in the creation of the IFM (French Fashion Institute). He was a teacher at ESSEC too. By chance, I once meet him when I needed a drive and we talked a lot during the trip. At ESSEC, I did a study project on Issey Miyake.
Le fait de faire la chaire Luxe de l'ESSEC, créée lors de ma 2 e année, m'a permis de rencontrer monsieur Grumbach. Didier Grumbach, ancien PDG de Mugler, qui a participé au développement de l'IFM avec Pierre Berger, a été le président de la Fédération Française de la Couture. Il se trouvait qu'il était aussi conférencier à l'ESSEC. Par hasard, je me suis un jour retrouvé à passer 2h avec lui en voiture et il m'a conseillé sur mon cursus. J'ai aussi par la suite fait mon projet d'études à l'ESSEC sur Issey Miyake.